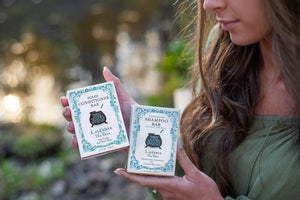 Hair Care Advisor
Use our tool to discover the best products for your specific hair profile.
Get Started
Handcrafted in small batches Three Sisters Apothecary® Haircare is made naturally to gently cleanse and hydrate in three unique formulas that deliver complete care for all hair types.
Volumizing Complex for Fine Hair
Sleek & Smooth Complex for Straight and Thick Hair
Hydrating Complex for Curly & Wavy Hair
Formulated with key actives, Gourmet Butters and Plant Oils, our haircare leaves hair shiny and healthy without stripping away natural oils. Free of SLS, parabens and petroleum based synthetic ingredients, it supports hair health, nourishing and moisturizing from roots to tips. This complete hair care system is a total indulgence for fabulously full, soft, shiny and healthy hair.